26 August 2016
Season's opening #27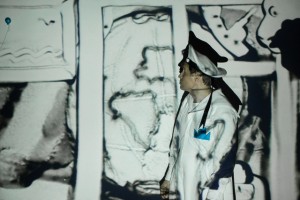 NOVGOROD THEATRE FOR CHILDREN AND YOUTH «MALI» will open 27 theatre season in September. The returning of the play "Ballad of a small tugboat" will be on the 9th of September, during the "Child Friday". The story of Joseph Brodsky about energetic and romantic ship closed last season in May. Those who failed to see it that time, could watch the exceptional play on 9 and 10 of September. Brodsky's poetry combined with sandy animation transforming into sand pictures of far harbors and seas, travelling ships and visions of St. Petersburg/Leningrad.
A new play for teens and young viewers is now rehearsing by the troupe and its stage director Nadezhda Alexeeva. The premiere of a new play "Tschick! Goodbye Berlin!" based on the book by Wolfgang Herrndorf and play by Robert Koal will be on September 24 and 29. The theater won the grant of the Union of theatrical figures of Russia in the framework of the Program of the state and public support for theater for children and adolescents under the patronage of the President of Russian Federation.
Save date: 14 INTERNATIONAL THEATRE KINGFESTIVAL will take place on April 21-25 2017.