14 May 2021
Open call to Kingfestival 2021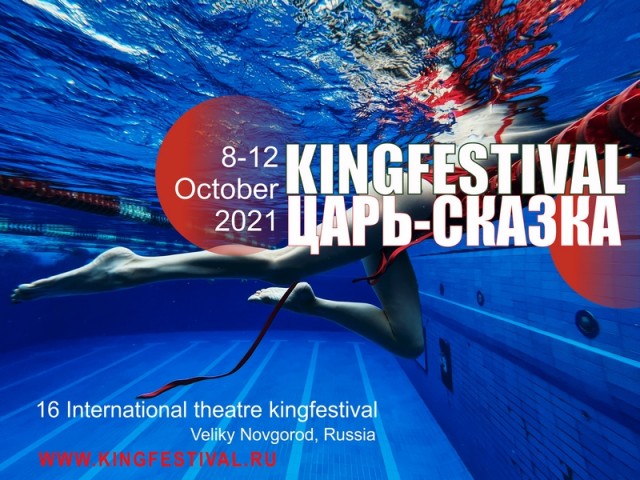 Novgorod theatre "Mali" is announcing the call for performances for the 16th edition of International Theater Kingfestival. The festival will take place in Veliky Novgorod on October 8-12, 2021.
Novgorod theatre for children and youth "Mali" holds International Theatre Kingfestival since 1992 every two years. The festival has become one of the most remarkable and famous theatre festivals for young audience in Russia, showing up the best productions of Russian, European and Asian theatres for young audiences. The program of the festival is presented by performances of high quality and a variety of genres. Festival is supported by Administration of Veliky Novgorod, Novgorod Theater for children and youth "Mali", Theatre Union of the Russian Federation, Russian center of ASSITEJ.
The program of the International Theatre Kingfestival presents drama, contemporary dance, puppet shows, and new circus. In 2021 due to the pandemic situation the Festival will be held in hybrid format. During the five festival days the audience will see Russian performances on venues and online streaming of performances from abroad, theatre exhibitions, project "Lyceum" with lectures of theatres researches, round table with programmers and directors of Russian and foreign theatre festivals. The festival mission is to develop contacts, exchange best practices, and to form new cultural ties and creative meetings in field of contemporary theatre for young audience.
If you would like apply your performance to Kingfestival, please, send the application and full video recording of the performance to kingfestval@gmail.com
Deadline for application 15 June 2021.
09 April 2019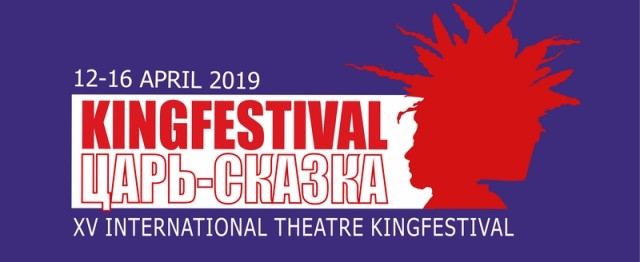 The 15th International Theatr Kingfestival will be held from 12 to 16 April 2019. It is organized by Novgorod Theater for children and youth "Mali". During the 5 days of the festival more than 20 plays, including contemporary dance, puppet shows, object theater, storytelling and drama plays, will be shown on venues of Velikiy Novgorod. The festival presents 16 theaters from Russia, Germany, Sweden, Latvia, Estonia, Italy, Denmark, Netherlands and France.
Kingfestival is one of the major theater events of Veliky Novgorod. It has been held every two years since 1992 and during this time it has established itself as one of the most credible festival for young audience. In 2017 Nadezhda Alexeeva, the artistic director of the Kingfestival was awarded with the Honorary Encouragement Award of the president of ASSITEJ (International Association of Theatre for Children and Young People) for outstanding creative achievements in the field of theater for children and youth. The organization committee of the contest noted that "jury highly appreciates that incredible work you do in Russia, a great number of new ideas and also the promotion of Kingfestival, which became one of the most significant theater festivals for children and youth in your country".
There are not only plays for children and youth but also the ones for adults in the program of the festival. The plays begin in the morning and are not completed even until late at night. Spectators can see plays after Shakespeare and Chekov, folk tales and contemporary drama.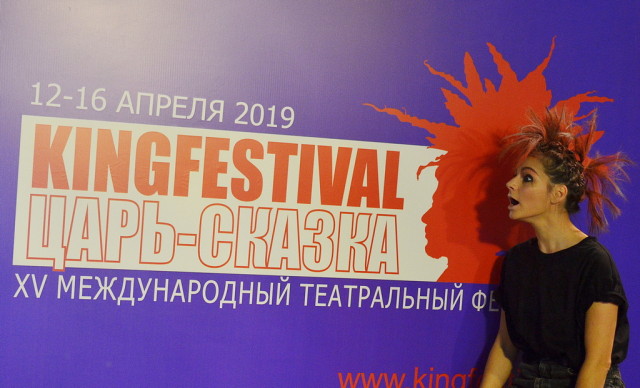 During the 5 days of the festival, the plays will be shown on the stages of theater "Mali", Drama theater and Philharmonic hall. The theater of Netherlands with a contemporary drama "Ping" will be introduced at the festival for the first time. Esther de Koning, actress and playwright of that theater, will also hold a TED lecture about the improvisation in theater. There are winners of National Theater Awards "Golden Mask" and "Harlequin" among the Russian theaters: St. Petersburg Academic Theater Named After Lensovet, State National Theater of the Republic of Karelia and The Vsevolod Meyerhold Center of Moscow. The famous Upsala Circus of St. Petersburg will officially open the festival with its unique play "I am Basho", directed by Yana Tumina, which is also the winner of National Theater Awards "Golden Mask" and "Harlequin".
This year, "French Focus", the joint project with French Institute, will be represented at the festival. Under it, spectators will see three performances by French theatre companies from Rennes, Tours and La Rochelle in the genre of contemporary dance and object theater (theaters-participants of Avignon and Edinburgh festivals). The wide range of French theaters will also represent the exhibition of theater playbills of France and the presentation of French theater festivals, which will be held by theater specialists from Paris and Nanterre. ASSITEJ of France provided support to this project.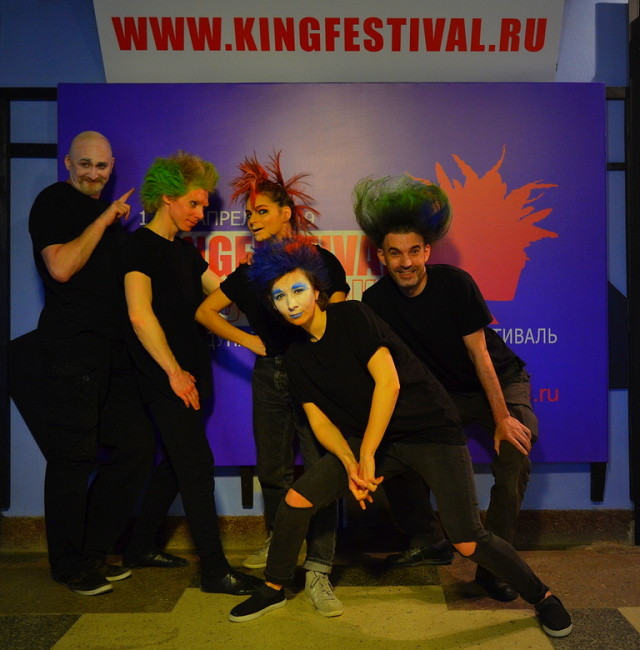 Traditional international creative laboratory "Young critics – future of the theater" is within the special program of Kingfestival with support of Theatre Union of Russia. 9 young critics from Moscow, St. Petersburg, Voronezh, Lithuania, Latvia, Estonia and France were selected from 83 applications to participate in Laboratory. Laboratory Curator is Alexey Goncharenko, Chief Expert of the Chamber of Theaters for Children and Puppet Theater (STD), Candidate of Art Criticism, member of the UNIMA Research Commission (Moscow, Russia). During the festival, the participants of Laboratory will blog, interview, discuss the plays and finally award the most memorable play with a special prize "Other View".
For the first time, the lecture's project is included in the special program of the festival. It is the lecture series on contemporary theater, TED talks, and seminars on the contemporary literature for children by Samokat Publishing House.
The project "Theaters of twin-cities" is also a traditional one for Kingfestival. It reinforces the cultural cooperation of Veliky Novgorod with its twin-cities. Theater of Bielefeld is presented with cast of contemporary dance with their play "New Sites", which was firstly shown in Germany only during this season. It is interesting, that at the 2017 festival, it was the theater awarded with Young Critics Prize for their drama play "I call my brothers".
Kingfestival is supported by the Ministry of Culture of the Russian Federation, Government of Novgorod region, Administration of Veliky Novgorod, Theatre Union of Russia, Russian Centre ASSITEJ, and Novgorod Theater for children and youth "Mali".
25 March 2017
Nadezhda Alexeeva will take part in National Award «Golden mask»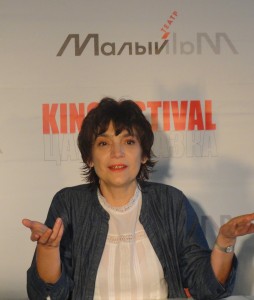 Nadezhda Alexeeva, artistic director will take part in National Award «Golden mask» festival's program and «ACADEMIC TALKS» theatre's institute – series of talks about theatre which will take place on March 24 in Moscow. «Children in theatre. What are we doing with them and what are they doing with us» round table with Nadezhda Alexeeva, Alexey Borodin (artistic director of Russian Academic Youth Theatre RAYT), Boris Konstantinov (chief director of Obraztsov national academic puppet theatre) etc. is led by Alexey Goncharenko and Marina Shimadina, «Children's Weekend» program's curators. Theatre for children has become an important part of repertoire policy of any theatre institution. Youth Theatres are not the place for only youth and «big» theatres full their posters with «childish» plays. Independent projects for children are developing faster than any other projects. And this happens when children stopped being a part of a family and became a part of politics not only as a state support but as a morality control. Round table participants will discuss problems of working with children and children's theatre and issues that theatres solve. The round table will take place in Stanislavsky Electrotheatre.
26 August 2016
Season's opening #27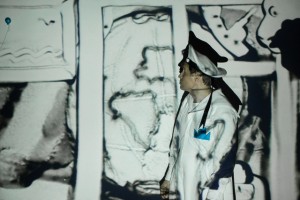 NOVGOROD THEATRE FOR CHILDREN AND YOUTH «MALI» will open 27 theatre season in September. The returning of the play "Ballad of a small tugboat" will be on the 9th of September, during the "Child Friday". The story of Joseph Brodsky about energetic and romantic ship closed last season in May. Those who failed to see it that time, could watch the exceptional play on 9 and 10 of September. Brodsky's poetry combined with sandy animation transforming into sand pictures of far harbors and seas, travelling ships and visions of St. Petersburg/Leningrad.
A new play for teens and young viewers is now rehearsing by the troupe and its stage director Nadezhda Alexeeva. The premiere of a new play "Tschick! Goodbye Berlin!" based on the book by Wolfgang Herrndorf and play by Robert Koal will be on September 24 and 29. The theater won the grant of the Union of theatrical figures of Russia in the framework of the Program of the state and public support for theater for children and adolescents under the patronage of the President of Russian Federation.
Save date: 14 INTERNATIONAL THEATRE KINGFESTIVAL will take place on April 21-25 2017.
03 November 2015
Travelling to Slovakia with own bear
Novgorod theatre «Mali» will present performance «Little Feelings» in programm of  V International culture festival in Slovakia 5-7 November, 2015. This poetical and fragile show about one day of children's life with company of teddy-bear already visited South Korea, Austria, Switzerland, was presented in National Award «Golden Mask» (Moscow) and National Award of children performances «Arlekin» (St.Petersburg). It will be first travel to Slovakia for theatre «Mali».