28 March 2013
CONCERT JORANE (CANADA)
Novgorod theatre «Mali» with support Of France Institute In St.Petersburg present a concert of Canadian singer JORANE 30 March, 19.00
JORANE — is a French-Canadian singer/cellist, who is notable for her alternative music style on a typically classical instrument as well as her ability to sing while playing cello at the same time.

25 March 2013
New Award for «Prince and Giant's Daughter» near Arctic circle
Performance «Prince and Giant's Daughter» by Nadezhda Alexeeva got Award of 10 International Theatre festival in Noviy Urengoy (Russia). It was a first touring so north near Arctic circle for this show and Novgorod theatre «Mali» thanks all critics and spectators for this wonderful prize of festival.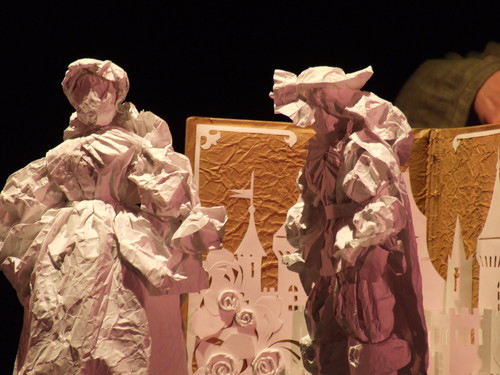 17 March 2013
March 20 — HAPPY THEATER FOR CHILDREN AND YOUNG PEOPLE WORLD DAY
March 20 is celebrated world wide as a World Day of Theatre for Children and Young People by the international community of theatre practitioners for childen and young people. On that occasion, in all theaters, messages written by distinguished artists from the field are read before the performances and special events are organized.
Read the World Day message for 2013 written by Michael Morpurgo, and message from Yvette Hardie, ASSITEJ President, and download them here and our promotional movie here.
Our campaign slogan since 2012 is 'Take A Child to the Theatre Today'. We think this message is clear and simple. We encourage you to use it widely and inventively. It's a call to parents, grandparents and guardians to take the chiildren in their care to the theatre on March 20th (and of course on every day of the year).
We wish you all HAPPY THEATER FOR CHILDREN AND YOUNG PEOPLE WORLD DAY!!
Here you can see video from Novgorod theatre for children and youth «Mali» — take a child to the theatre today!