25 May 2011
Theatre touring (May-June)
Novgorod Theatre ?Mali? becomes participant of two festivals in Finland and Estonia. Show by Japan myths ?97 and a half steps on road, which flies over the back of the dragon sleeping at ocean? (director Nadezhda Alexeeva) take part in Eighth International Black and White Theatre Festival on May 24th?28th in Imatra, Finland. Festival presents more then 20 shows from Finland, Estonia, Israel, Czech Republic, Romania, Spain ets. Novgorod Theatre ?Mali? presents ?painting story? by Japan myths on stage of Teatteri Imatra (27 May). After Finnish festival Theatre comes to Tallinn. VIII NB theatre festival (29 May-2 June 2011)invites performance ?SPAM?, one of the most interesting show of theatre at this season. Festival program in Estonia includes productions from Lithuania, Norway, Latvia, Germany, Denmark, Brazil and South Korea for youth spectators. The next step after Estonian journey Theatre ?Mali? planning to visit Poland with ?SPAM? show.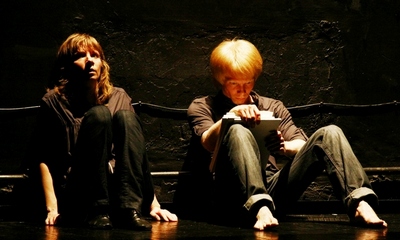 ia.
01 May 2011
«Prince and Giant's Daughter» — touring in Perm
Novgorod Theatre ?Mali? presents performance ?Prince and Giant?s Daughter? in program of International Theatre festival ?Big Breakfast? in Perm (30 April -5 May) . Show by Scottish fairy tales was touring in Japan, South Korea, Europe, Moscow and St. Petersburg ? now its first time, when this performance leaves native stage for Ural touring. After travel to Perm, Novgorod Theatre ?Mali? will introduce this show in Turkey.