26 December 2014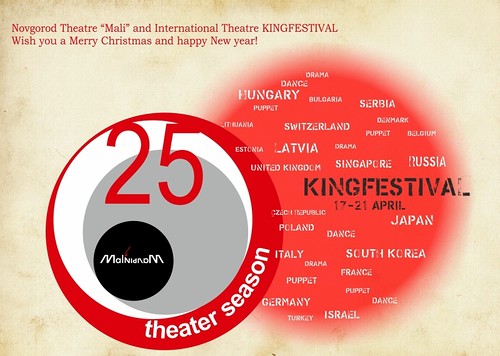 17 October 2014
Premier of «Iphigenia-sacrifice»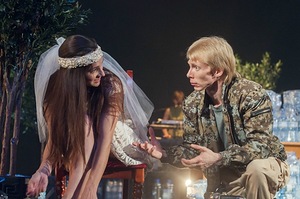 Novgorod theatre «Mali» presents 18 and 30 October new performance «Iphigenia-sacrifice» by Euripids. Director Nadezhda Alexeeva creates a story about young people as epicenter of war's events. Classical drama of ancient times become an actual performance about nearness of war inside family and destructiveness of human ambitions. Actors: Kristina Mashevskaya (Iphigenia), Liubov Zlobina (Clytaemnestra), Oleg Zverv (Agamemnon), Andrey Danilov (Menelaus), Alexey Korshunov (Achilles), Alexey Timofeev (Slave), Marina Vikhrova (Chorus).
After premier theatre planning touring to Bielefeld with three shows as a part of culture exchange project with Theater Bielefeld presenting art of Novgorod as a city of twin town.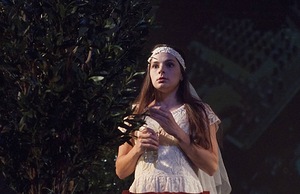 18 July 2014
Touring in Seoul
Show for kids «Little Feelings» by director Nadezhda Alexeeva will be perform in programm of 22nd ASSITEJ Korea International Summer Festival (SEOUL, SOUTH KOREA) 22-24 July on stage of Arco Arts Theatre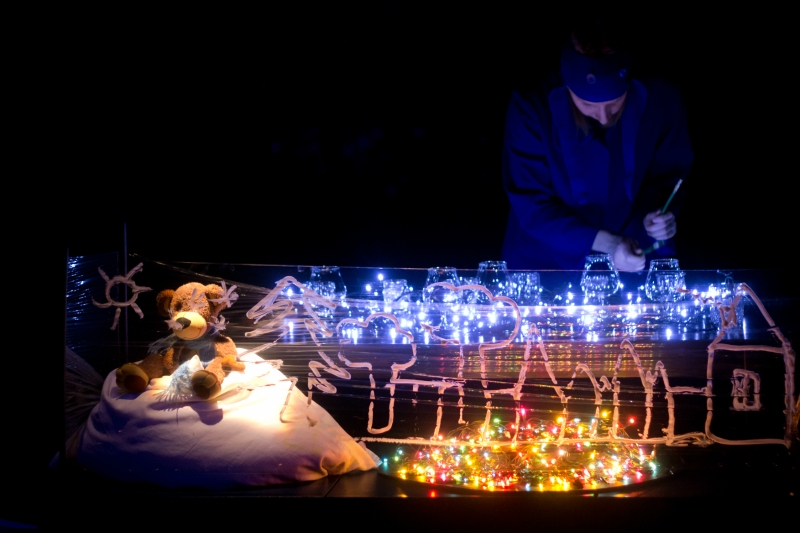 10 April 2014
Premier of new show «Where the wind lives?» for age 3+
On 12 April will be the premiere of new performance directed by Nadezhda Alexeeva «WHERE THE WIND LIVES» for children (3+ age) — fragile, fresh and full of imagination show about travelling and adventures of wind together with actors Kristina Mashevskaya, Oleg Zverev and Alexey Korshunov.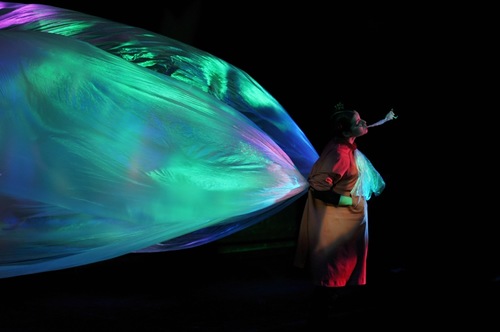 26 March 2014
Peaceful art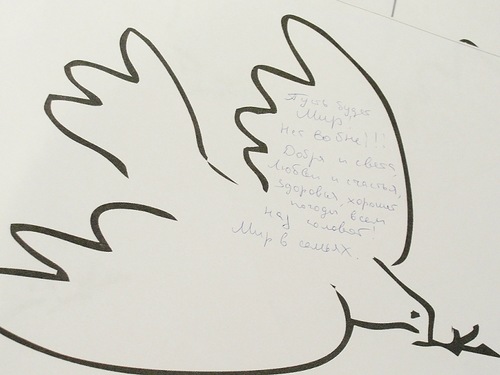 For World Theatre Day we make a new exhibition together with spectators ? ?PEACEFUL art?: a lot of birds with praying about peace.